Rice's Brothers – original version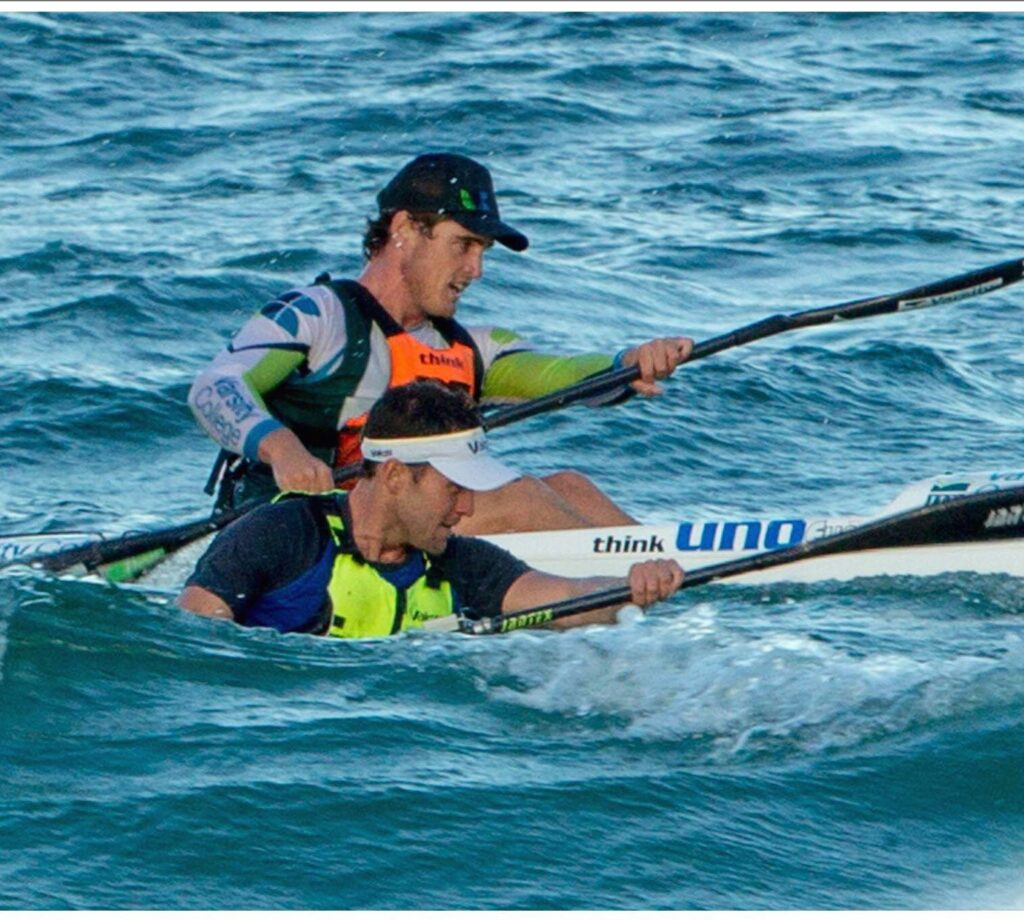 Three month ago, two brothers dominated an armada of paddlers during the Ocean Racing World Championships in Quiberon. Sean (30 years old) and Kenneth (23 years old) are respectively Ocean Racing 2019 World and Vice World Champion.

It's always good to stand on the top of the world's podium, sometimes it could be even cooler with friends, can't imagine with your brother. How was it for you guys?
Kenny
Coming to a World Champs is always special and just being there with a sibling is huge but you can only dream of the best outcome – Gold, Silver – and luckily for us that became a reality. I know the work Sean had put into it and I'm really stoked I had the opportunity to stand next to him on the podium!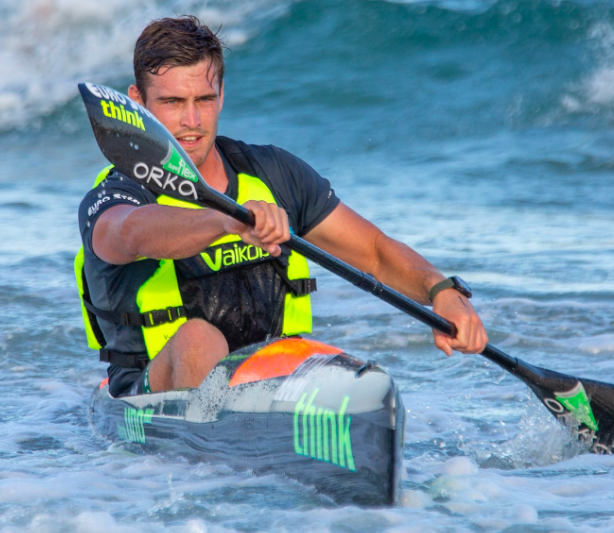 Sean
It was a very special win for me and maybe felt even better than my first win. My first World Championship title was different, I was young and had everything to learn. I have now learnt a long time ago how much work it take in training and mentally to win so to do that again is almost more difficult because it all hurts haha.. This time I knew I could do it without being lucky, which made it all about delivering on the day and that made the nerves rocket.
How did you guys discover kayaking? Was picking surfski an obvious choice?
Kenny
We were fortunate enough to live close to the kayak club which meant we were exposed to it at a young age. With Surf Lifesaving a strong culture here it was a natural progression to move toward Surfski paddling once we had gotten our legs in a kayak.
Sean
I started paddling when I was 12 at a local club, but only went occasionally as my main focus was Rugby. I had a number of injuries through school boy rugby and soon decided that kayak was for me. I only started Surfski when I was 18.
How do you train ?
Kenny
8 boat sessions ,3 run and 1 gym per week
Sean
Very similar to Kenny, I do 9 boat sessions and 2 runs a week.
What keeps you hooked? What do you love about this sport?
Kenny
Downwind paddling. The need and desire to catch every run I see is what keeps me going.
Sean
It's the opportunity it gives me to test myself everyday physically and mentally and lessons learnt often help outside of the boat too in career and bigger goals etc.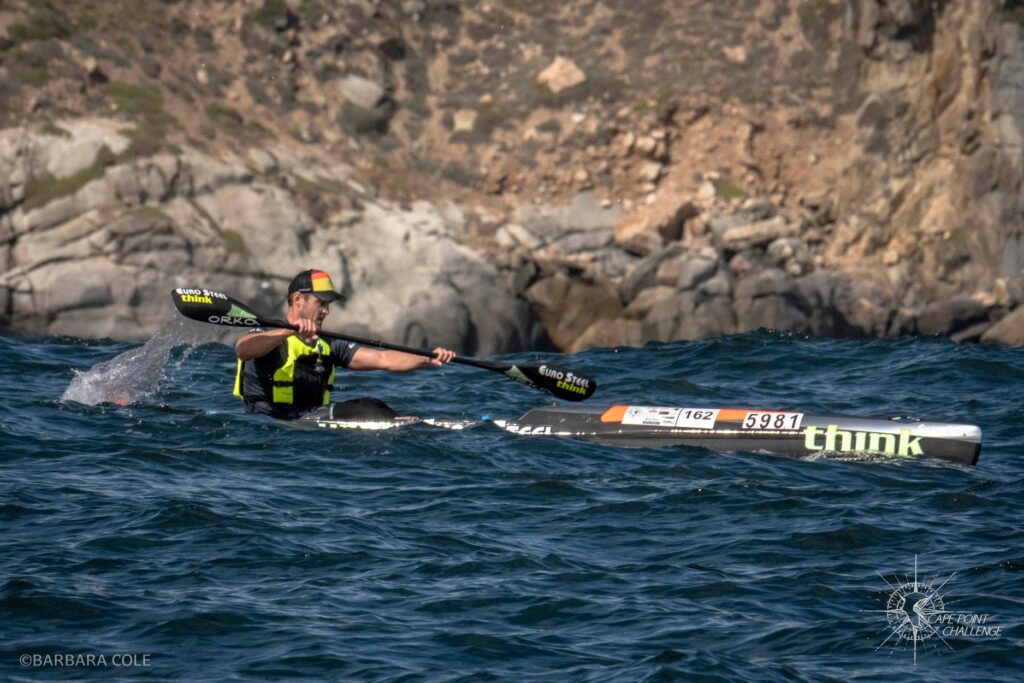 Ocean Racing is the only paddling discipline where your own line and strategy can vary a lot from the others. You guys often talk about momentum. Can you explain to us what your thoughts are during a race to handle your technique, your line and the other aspects? What are your key factors of success?
Kenny
– In any race I try be sure that I average a good pace relative to what I know I should be doing in those conditions. It is important to always have landmarks and know where the finish is. Once you know that then you can focus on what runs to catch and on what line you feel will be fastest and how to be the most efficient you can be to get to the finish first.
Sean
It starts with the preparation for the race. If there is something you can control, like training and equipment and knowledge then do that to the best of your ability. Everything else that might be uncontrollable such as lines, weather, illness etc is dealt with in as it comes in as controlled way as possible. Momentum is different, momentum is confidence. Momentum comes from little wins like doing 1 good interval, and then another, or something of success that is small and easy to do, followed by another slightly bigger success and before you know you are dealing with very big wins and challenges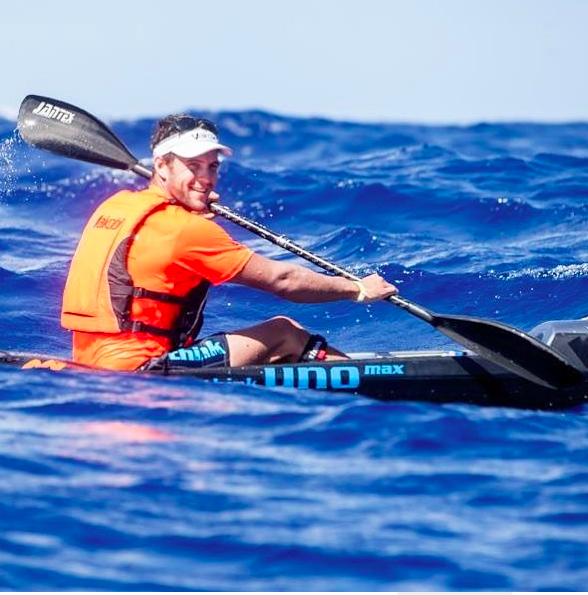 South Africa is among the top nations of the world in both surfski and marathon. How do you explain that? (river races, surfski races, culture, clubs)
Kenny
With so many races on the calendar you can race most weekends of the year in some form of paddling which means everyone becomes very dynamic and the competitive spirit is installed in you from a young age. This gives you no excuses to not try it all, train hard and hopefully take it to the next level at some stage!
Sean
Nurture over nature. We have idols of the sport inside our local clubs. This breeds a culture of success and achievement through aspiring to positive role models. There is no secret, the hard work is seen in the top guys and girls and you simply follow them to work hard too and the system continues.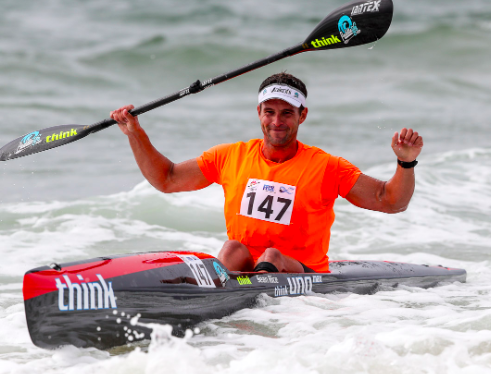 Sean, 6 years on you win another world title. Tell us about your journey to conquer back that title! big changes?
Sean
Everything is different. I now live in London, I'm 'older' and defending against youngsters, my reasons for doing the sport have changed, I train differently and with different people. All is different but that is life and I have tried to make the most of every situation. I'm very lucky to have had the path I have and to win 6 years later again makes me feel like all my decisions have been justified completely.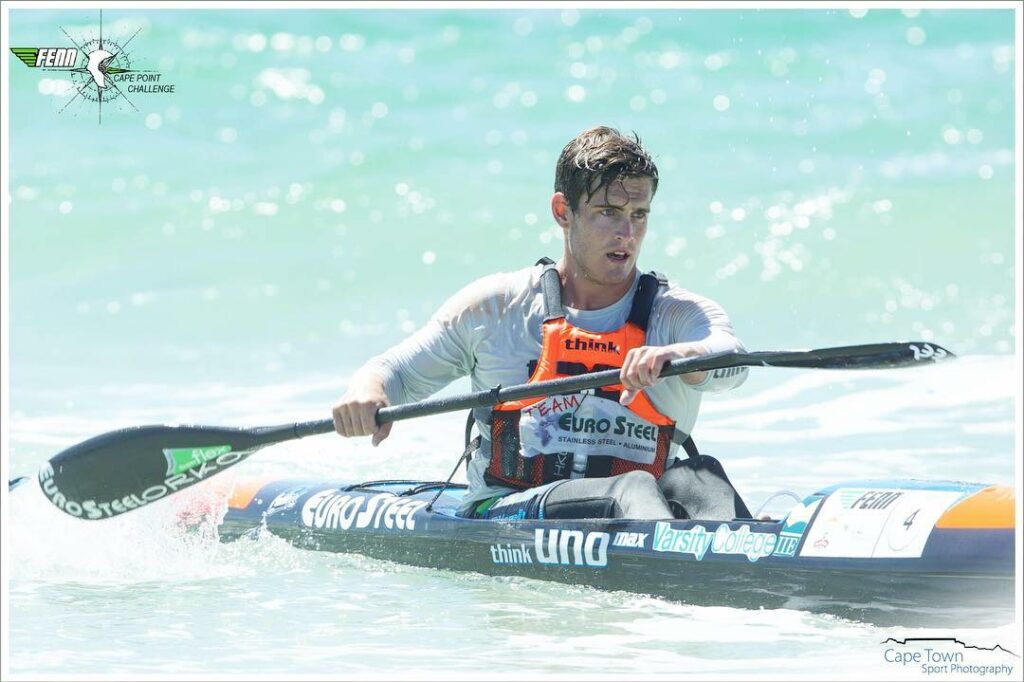 Kenny you were Junior World Champ in 2013, 2nd U23 in 2015, 1st U23 in 2017, and now 2nd in Senior. The only thing that has change along these years is your body. A lot more shaped than before. In running, cycling or alpine skiing, the search for the "most performant weight" has become an obsession. Does nutrition take an important part of your training?
Kenny
When I was younger, I used to be particularly overweight and really struggled however, I am now much better for it and have had the opportunity to learn things others would not have had too.
Diet wise I am not particularly concerned with what I eat but saying that I do make a huge effort to listen to what my body is craving and needs to perform at the best it can! On top of that I have really started to enjoy my running and fit in at least 2 to 3 running sessions a week, despite being terrible at it, to help loose and keep off those extra kgs.
The international calendar goes from February in Lanzarote to the mythic Cape Point Challenge the last one in December, with races every month or weeks. How do you train to stay fit all year long?
Kenny
The best part about surfski paddling is that you can paddle and race in so many beautiful locations which makes training and staying fit so much easier! Unlike more serious disciplines like sprint kayaking we can paddle on any source of water and when you need that extra motivation to push hard a downwind is easy way to catch runs and have some fun all whilst training hard.
Sean
I love to train and I always train to win.
More and more paddlers come to surfski from flat, marathon, wildwater or even slalom! Look at Austin Kieffer for example. How do you explain that?
Kenny
Surfski paddling is incredibly easy to do and partake in once you have learnt the basics of paddling. This means that almost anyone can do it and you can do it anywhere. As a surfski paddler you also need to be dynamic and adapt to any conditions you may come across to perform – you will see almost all the South African surfski athletes have been in a National Lifesaving or Marathon team.
Sean
Surfski is the best yes! Just look at the video and pictures of everyone smiling and the beautiful destinations etc. Other kayak disciplines don't always give you the fun and destination or lifestyle piece of the puzzle like surfski does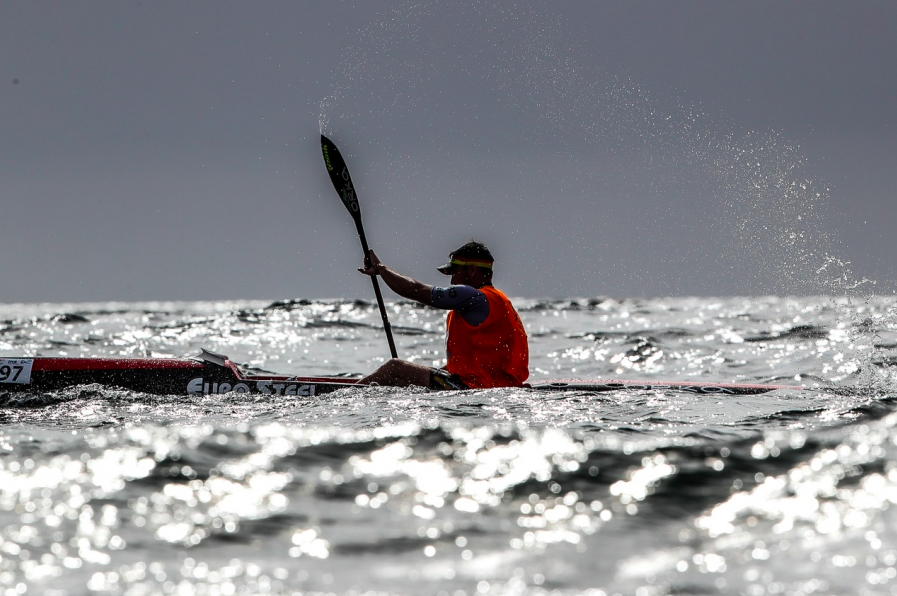 From now on World Champs will be every year. Bretagne this year, Portugal 2020, Lanzarote in 2021, it seems like Europe is the new hub to host international events. But we can clearly see on the results that surfski is still an Australian and South African affair. What who you do to develop the races and the sport in general here in Europe?
Kenny
Europe is becoming a big hub of surfski paddling with some many incredible locations to race in. The population of kayakers is also far bigger which means that surfski can be spread much more easily with athletes having races available to them only a short distance away. More media coverage and advertising of surfski paddling with other disciplines could help get others involved.
Sean
Europe will be the super power of surfski in terms of numbers very soon if not already. I know this because I have seen it and can compare to other more well-known locations such as South Africa and Australia. The winning performances at races are follow now with Gordon and Esteban, Nacho etc
Surfski will be presented at the 2022 Dakar Youth Olympic Games. Already in the program of the European Beach Games, surfski isn't interesting athletes only. Of course, a 25km far from the coast only in downwind won't be possible in an Olympic perspective. So, two questions : First do you think it's a good thing for the future of the sport? And if yes, what format could be developed for an Olympic standard without losing too much our sport's DNA?
Kenny
No, I feel elevating the sport to an Olympic level may take away from the DNA of what makes the sport so free. The Olympic Games are just that, Games. The sport of Surfski has far too many variables which is one of the best parts. We have window periods for downwind races, not match fixtures. We have unique boat designs, not specifications of which to comply with. In my opinion at this stage Surfski needs to be left to its own to develop until such a stage as it is big enough to handle the Olympic stage!
Sean
All opportunities are good and we won't know unless we try. The sport will need more regulation, guidance and strategy to grow from being a teenager. I just hope it doesn't become a boring old man/woman very quickly.
Sean you just won 10-12 000 euros in 2 races, Kenny you had some good international wins too, when most of the sprint and slalom paddlers struggle and live usually with a status and helps from federation. In the end, surfski is the most prizing paddling discipline. Ocean races are held all around the globe. During the year you race in Europe, America, South Africa, Hong Kong and Australia.
Is the money you get in prize money needed to keep a financial balance? How do you finance it? What do you do beside paddling?
Kenny
Yes, surfski might be considered the most 'prize giving' however, no surfski paddler or kayaker, in any discipline, in South Africa is supported by our federation financial or in any way. So yes, we may win some money here and there but divide that odd bit up amongst 12 months and it becomes very difficult to paddle professionally and build a life! We're both fortunate to be supported by unbelievably generous sponsors – THINK Kayaks, Euro Steel, Orka Paddles, Precision Hydration – who help make the travel possible! Back home I have a full-time job as a warehouse and manufacturing manager at an Industrial Racking and shelving company. I fit my paddling around this and am lucky that training, work and my house are within 8kms of each other which helps make training easier!
Sean
The financial part of the sport is a definite appeal and I do make some decisions on which races to target based on it as would any semi or complete professional sports person. I'm extremely fortunate to also have some of the most incredible sponsor who support me in my dreams!
Any status with federation?
Kenny
– I am a member of Canoeing South Africa our National Federation when I attend World Champs however, all my travel is made possible by my sponsors – THINK Kayaks, Euro Steel, Orka Paddles, Precision Hydration.
Sean
Who ? The boring old people? Haha just joking…
So how do you organize your life between all this, what would be a typical day?
Kenny
Early Morning Flatwater Paddling session at 5h45, followed by work at 7h15. I finish work at 16h00 and either do another paddling session in the evening or run. Some afternoons when the wind is good, I leave work a bit early and do a Miller's Run! At certain times of the year I will also try fit a gym session into my lunch break.
Sean
There is no balance in any one of my days. My life can be chaos but I love it and just try do my best at what I can.
Sean
I have not won The Doctor. That is the one race I have not got…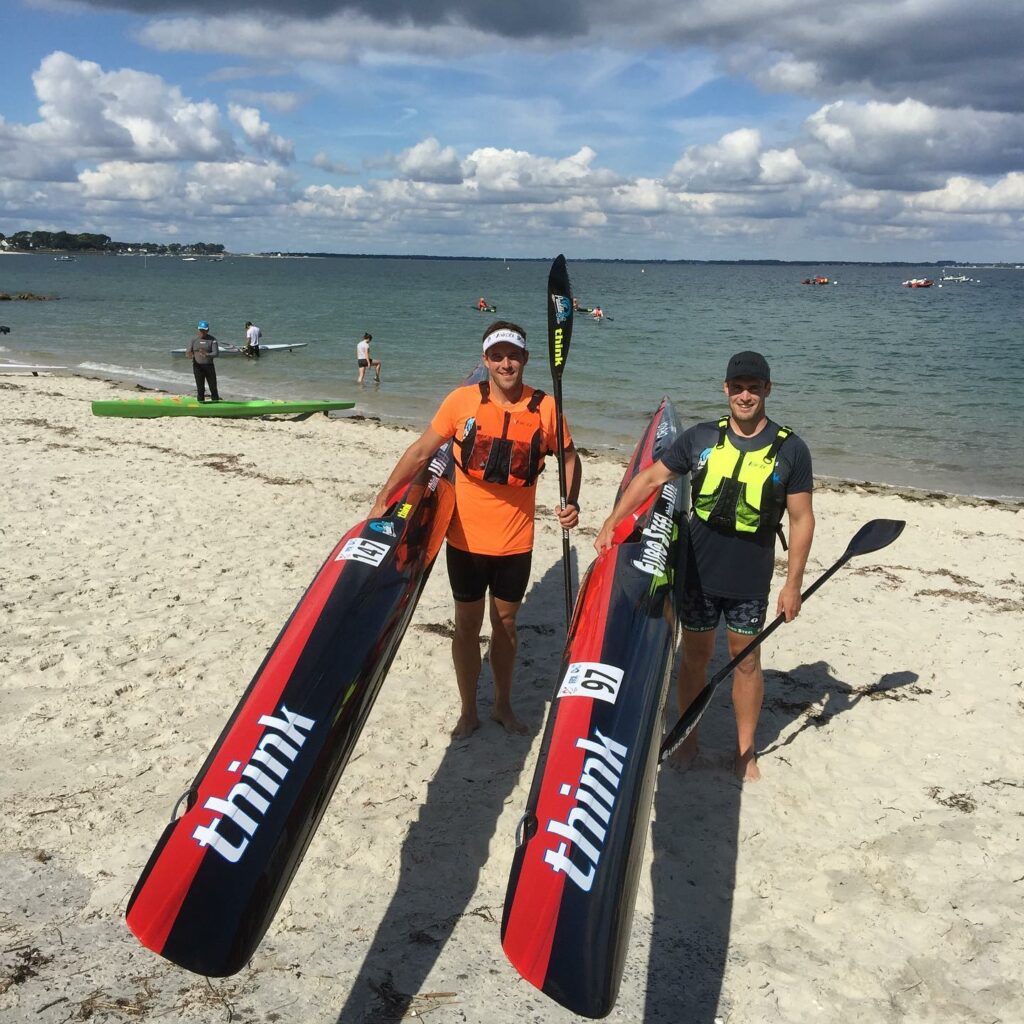 Sean, 2 world title, Molokai, Cape Point you won everything. Kenny you had a big season too, the only obstacle big enough seems to be your brother… What is your 2020 biggest expectation?
I have not won The Doctor. That is the one race I have not got…
Kenny
I guess the only thing for me would be for another Rice 1,2 at World Champs except in the other order ha ha!
The end